Cable lifter specially designed to suspend cables eliminating interference from boundaries. It is made from a solid aluminum block, coated with a non-conductive coating to reduce noise and affixed with a special non-slip foot for added stability.
A unique FA wings design that provides supports to speaker cables, power cables and long runs of interconnect cables. Improves music Imaging, sound staging, more depth and tone from every recording.
Compass - Speaker Ground Device
The Compas is a speaker grounding device, which provides a passive approach to obtaining an artificial, "clean" earth. Compas is provided with four gold-plated, FA binding posts. It is made of ceramic composite material, an elegant luxury design that is a FA trademark. Compas is designated with FA's precious metal solid core wire alloy. Compas has been designed from the ground-up for speaker systems. Our research of ground system proved that the greatest sonic benefic is delivered at the speaker's audio system.
Allegro Power Distributor EU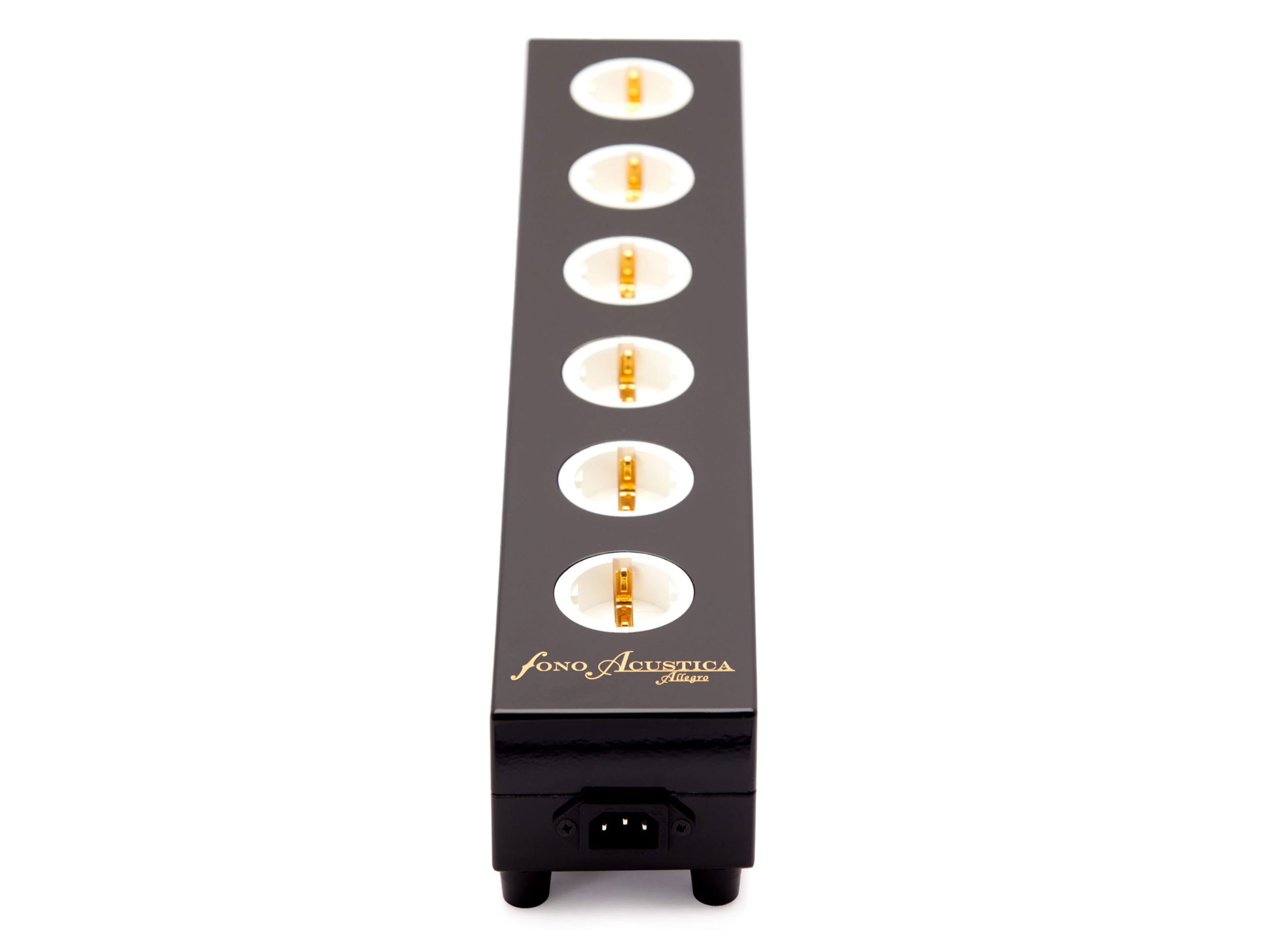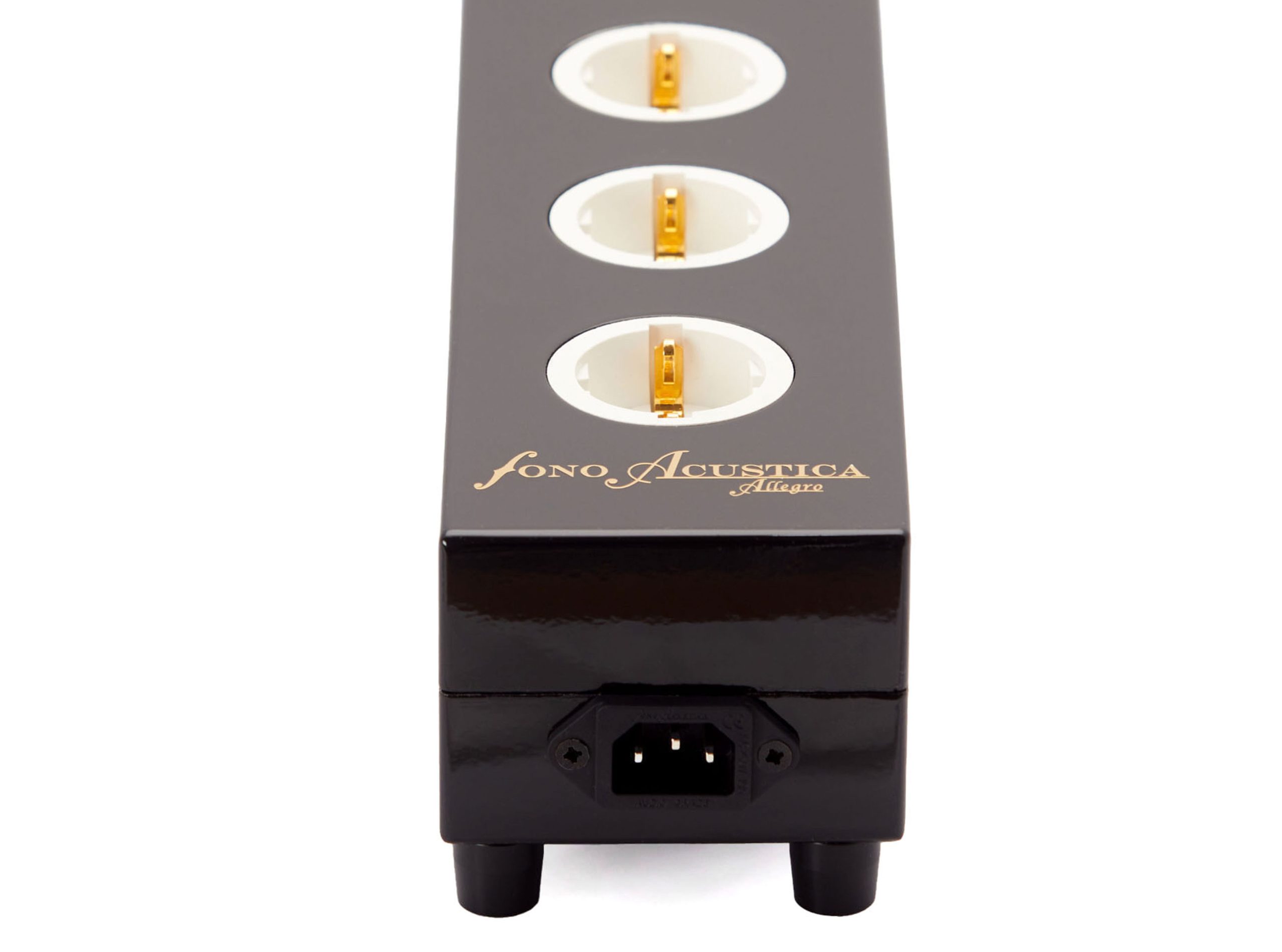 Sinfo Power Distributor EU
We make the Sinfo Power Distributor beautiful, so if you like the sound, it is easy to live with. Aesthetically pleasing examples of hand-crafted art, they complement and blend with interior decor instead of standing out as pieces of electronic equipment.
Thermo-treated precious-metal conductors blended in proprietary ratios. Precious metal conductors in massive bundles, deployed on both hot and neutral sides of ground. A special geometry that must be formed by hand. Air-insulated dielectrics with ultra effective shielding. The Sinfo case is made from solid Tankwood. Tankwood is a high-tech natural wood product manufactured in only one facility in the world in Germany. Sinfo casing protects from not only vibration but also electric-magnetic wave or external noise contamination.
We use top-model Oyaide Supreme AC receptacles. custom made Inlet, vibration absorption, and heat resistance. The blade is trimmed down from a board made by phosphor bronze. And, after hand polished, it is plated by pure Silver.
A good power distributor is critical to lowering the noise floor. Achievement of goal is signified by reduced AC hum through the speakers, but more importantly by improved resolution and dynamic contrast on top of a relaxed and quiet background. Through careful attention to design and materials we have created a resolving, dynamic, and refined Power Distributor that is faithful to source in realism, and faithful to listener in the communication of musical emotion.
Dimensions: W14cm × H9cm × L49cm
Weight: 9 Kg
Finishing Black Piano or Veneered in Macassar Ebony, high glossy finish.